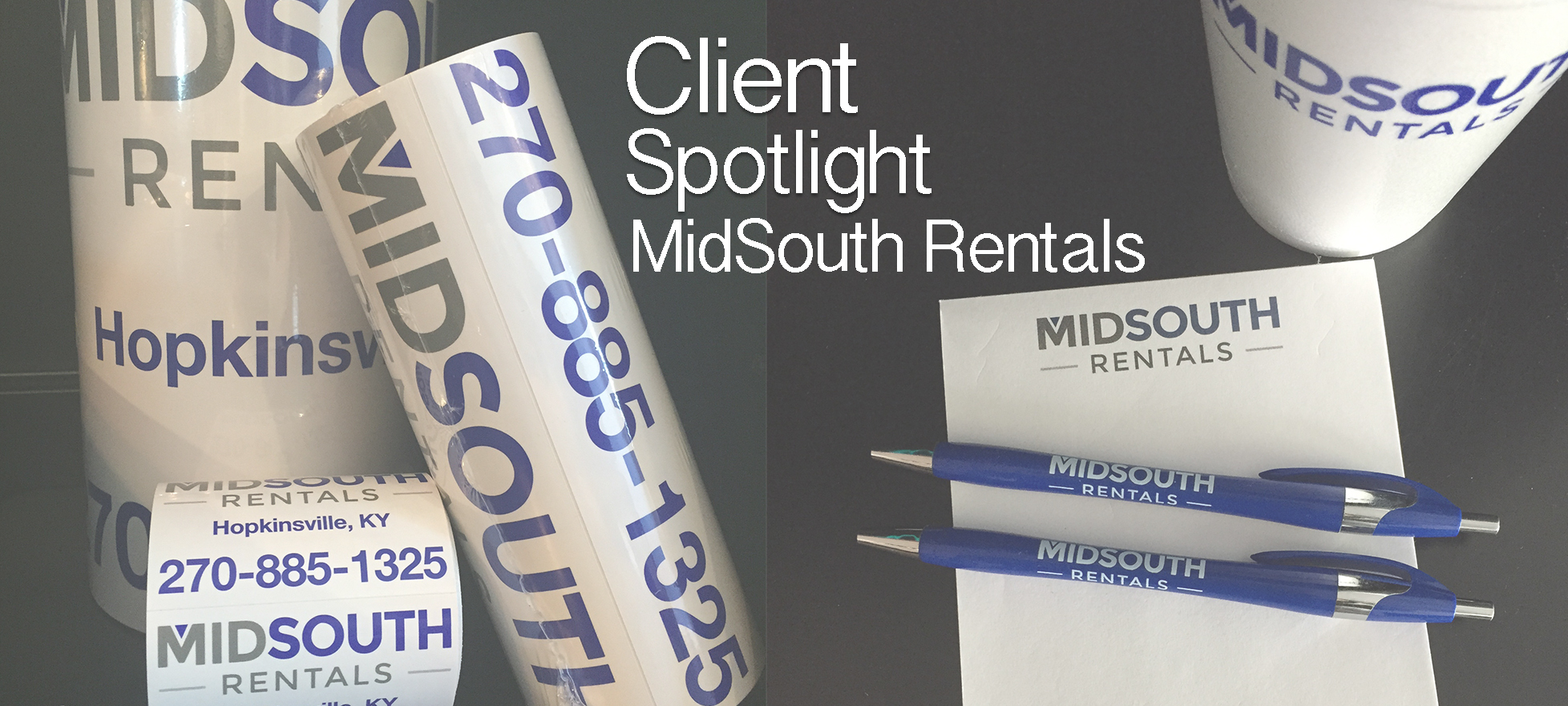 This is our favorite kind of client spotlight to post – a new business is opening, MidSouth Rentals in Hopkinsville!  And we get to announce it right in the middle of National Small Business Week, how fitting!
MidSouth Rentals will be your go-to spot in Hopkinsville when you need to rent tools or equipment.  So if you're a weekend DIY-er that doesn't want to invest in that floor buffer for just the one room, you'll need to go see MidSouth Rentals.  If you're a contractor that needs tools on a regular basis, go see MidSouth Rentals.  Or if you're needing heavy machinery, go see MidSouth Rentals.  So whether you're a painter, a builder, contractor, a homeowner, or a lawn and garden enthusiast, they'll pretty much have you covered from drills to excavators and more.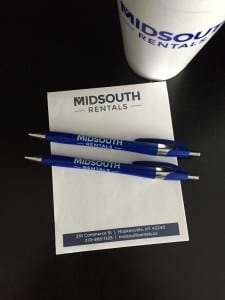 So where does Williams Advertising come in?  When branding a new business, it's important to make sure you get your name out there in each avenue available.  In comes Williams Advertising promotional products services!  When you visit MidSouth Rentals in Hopkinsville, they'll have a nice cup of coffee or soft drink ready for you in their branded cups.  When you need to jot down a quick note, they've now got branded scratch pads and branded pens (which by the way look fantastic if we do say so ourselves – make sure you snag one when you visit!)  When you rent their equipment and tools, you'll see stickers identifying that piece of equipment as belonging to MidSouth Rentals.
We're so happy to have played a small part in the launch of MidSouth Rentals business in Hopkinsville, opening mid-summer.  We'll post contact information, website and more once fully launched so that you can check out this business as soon as they're here.  Keep watching for more information in the coming weeks.