Hi, It's Nice to Meet You!
We're Williams Advertising, a full-service boutique marketing agency that also specializes in custom and branded merchandise.  We excel in helping businesses and brands launch, we serve as an outside marketing team, and we successfully promote and execute events for our clients.
When you work with Williams, our goal is to become an extension of your team.  We'll be your single point of contact for all things marketing. You can rely on us for sales, marketing and business growth so that you can focus on company operations.
Sarah Whitaker, Owner + Client Success Manager
Doug Williams, Owner
Becki Wells, Operations Manager
Jessica Bueno, Graphic Designer + Brand Specialist
Our History
Williams Advertising was founded in 1985 by Hopkinsville, Kentucky native Douglas E. Williams. An ad specialty expert, Doug has provided promotional products to the Hopkinsville/Christian County area for over 30 years.
In 2015, granddaughter Sarah Whitaker joined Williams Advertising.  In 2018, Sarah Whitaker was named owner along with Doug.  Doug's daughter Becki Wells joined as director of operations in spring of 2018. Jessica Bueno joined Williams Advertising in November of 2019.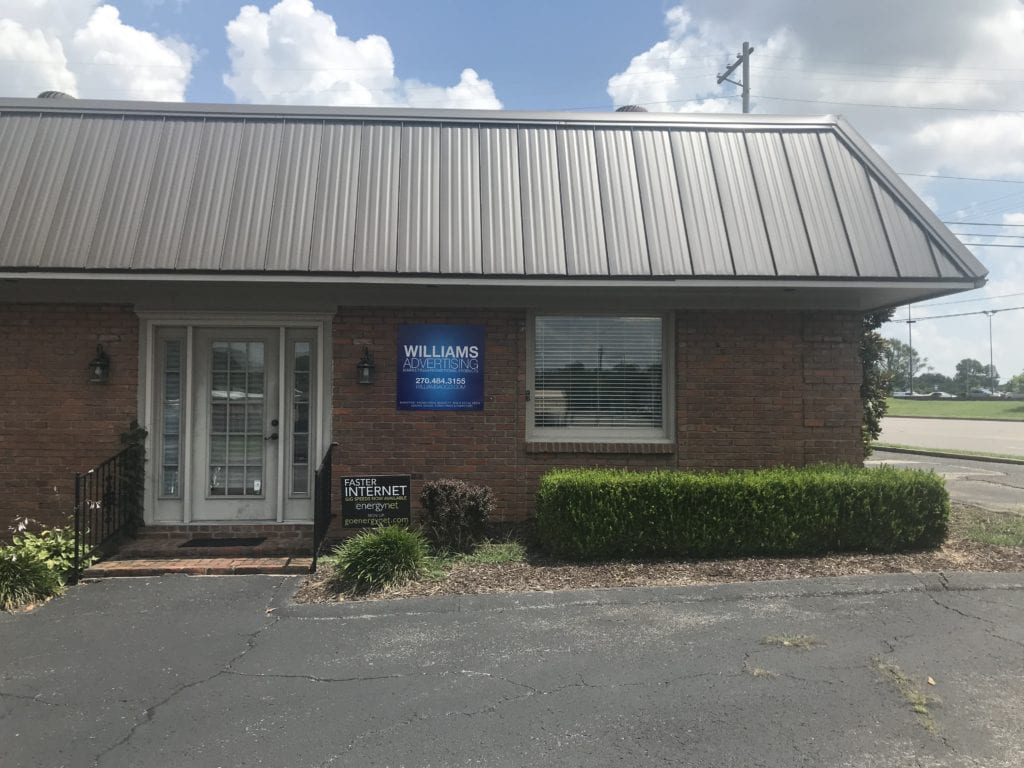 In 2015, Williams Advertising made the move to become a full-service marketing agency, now providing marketing services including marketing strategy, social media, web, media and public relations, event coordination services and more.  Learn more about these services: https://williamsadco.com/services/  Contact us for more information about our services and capabilities
Contact us:
Email
(c): 270.484.3155
(o): 270.885.7674
Williams Advertising
P.O. Box 12
Current Address:
1226 A Skyline Drive (beside the Rollerdome)
Hopkinsville, KY 42240
---
Sarah & Doug, pre-Williams Advertising for Sarah other than rearranging Granddaddy's magnets or drawing pictures while at the office.
Today, Sarah Whitaker and Doug Williams work together to provide customers great service and help build their brands.
---
Williams Advertising is a proud member of the Advertising Specialty Institute.  ASI is the largest media, marketing and education organization serving the advertising specialty industry.  As a member of ASI, we gain insider industry information, business tools, including group buying power, and world-class education – all to benefit you, our customer.