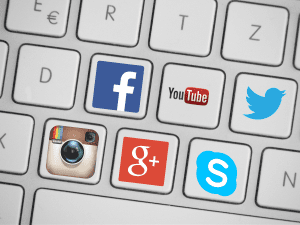 On June 18, Williams Advertising will present at the Hopkinsville Christian County Chamber of Commerce's JAM Session: Maximizing Your Social Media Presence.  Business Development Director Sarah Whitaker will be the presenting speaker.  With a little less than a month to go until this fun session, here's a preview of what to expect and an invitation for you to join us.
This session is meant to first and foremost be interactive, meaning the audience will influence where we go with this.  Bring your questions!  We will hit the high points on various aspects of social media, and we're planning to tackle:
The importance of social media to your business.  Do you know why it's important, other than "everyone says I should be doing it"?  Do you know what impact social media really has on your bottom line? We'll explore that in this class.
Social, local and review sites your company should consider when developing your social media strategy.  More than just Facebook? You bet – and we're going past the usual suspects in social media.  We'll talk about local listing sites and why it's crucial you claim your listings.  We'll discuss review sites that you can use to your advantage, a little web word-of-mouth marketing for your business.
How each channel can boost your SEO efforts.  We want you to be on first page search results for your business, and we'll talk about what you should be doing on and outside of your website to make that happen.
The differences in strategy that should be considered for a B2B versus B2C company or relationship versus convenience services companies.  What the boutique posts about does not necessarily work for the insurance company.  What should you consider when you're managing social media for a product or service that isn't  frequently needed?
Crisis management and dealing with negativity online.  You've gotten a poor review, now what?
Tools to help you manage your social media marketing strategy.  Because there aren't enough hours in the day, we'll give you some pointers to help streamline your efforts.

Of course Williams Advertising can help with implementation and social media management following the session, but we want to give you the tools to make your social media marketing efforts successful.  
This social media marketing class is hosted by the Christian County Chamber of Commerce.  For tickets, please contact Brooke Jung, bjung@christiancountychamber.com.  Tickets are $25/Chamber Member or $35/General Admission.
For more information about the session, including location and times, visit the Maximizing Your Social Media Potential JAM Session page.  We look forward to seeing you there!  Let us know you're coming, visit our Facebook event.