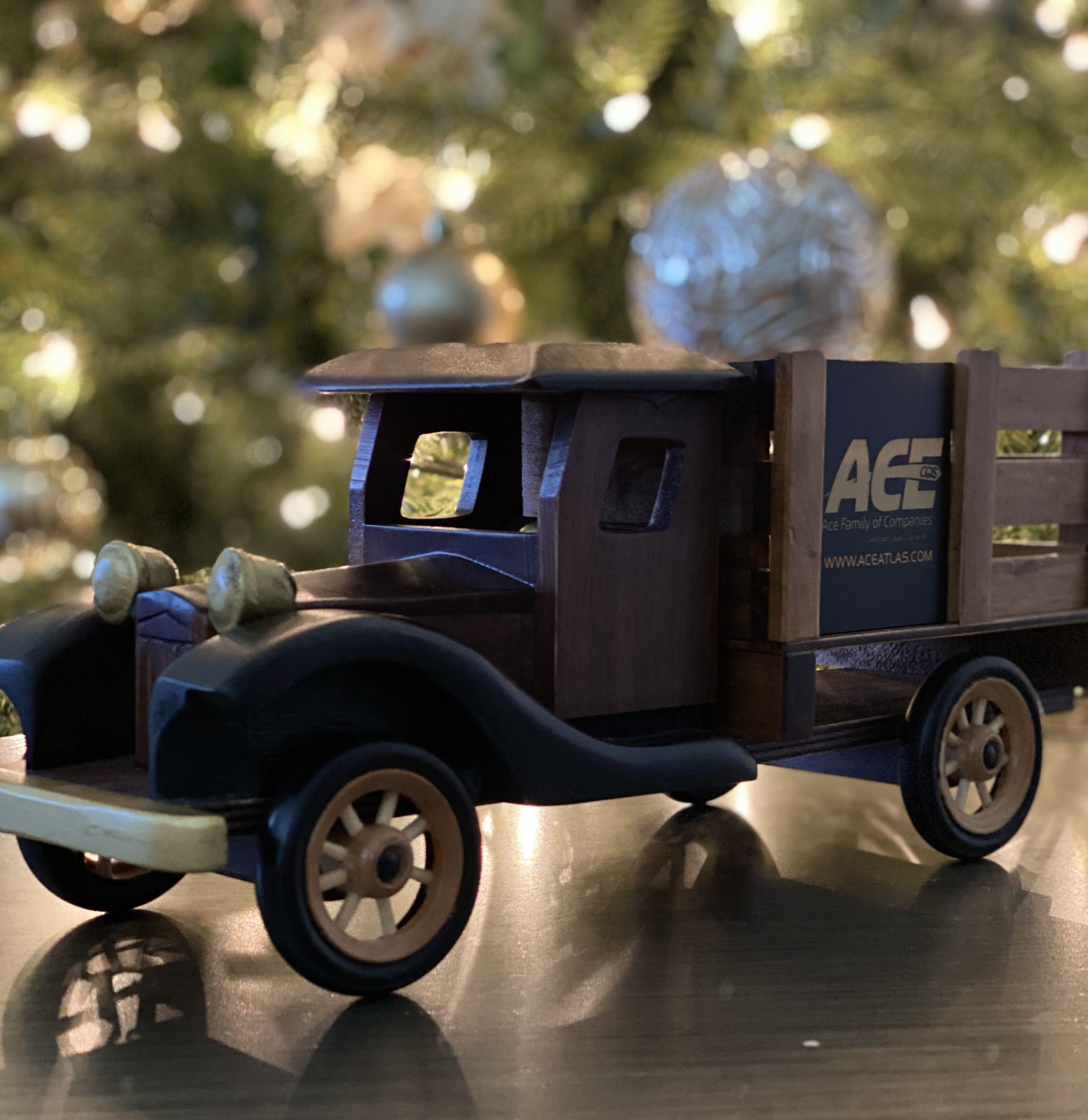 Oklahoma-based Ace Commercial Movers and Ace Moving & Storage, an Atlas Van Lines agent, has an annual tradition. The mover orders custom wooden trucks with the Ace branding and gift those each year. They're in the moving business, so a premium transportation item with their brand aligns well with their brand strategy.
These intricately detailed items feature working wheels, multiple stain colors to the wood itself, and fine detailed woodworking. An empty truck bed gets filled with goodies and delivered as a reminder of Ace's moving capabilities.
With nearly a century of service, Ace Atlas is a trusted moving partner for any type of move, any distance.