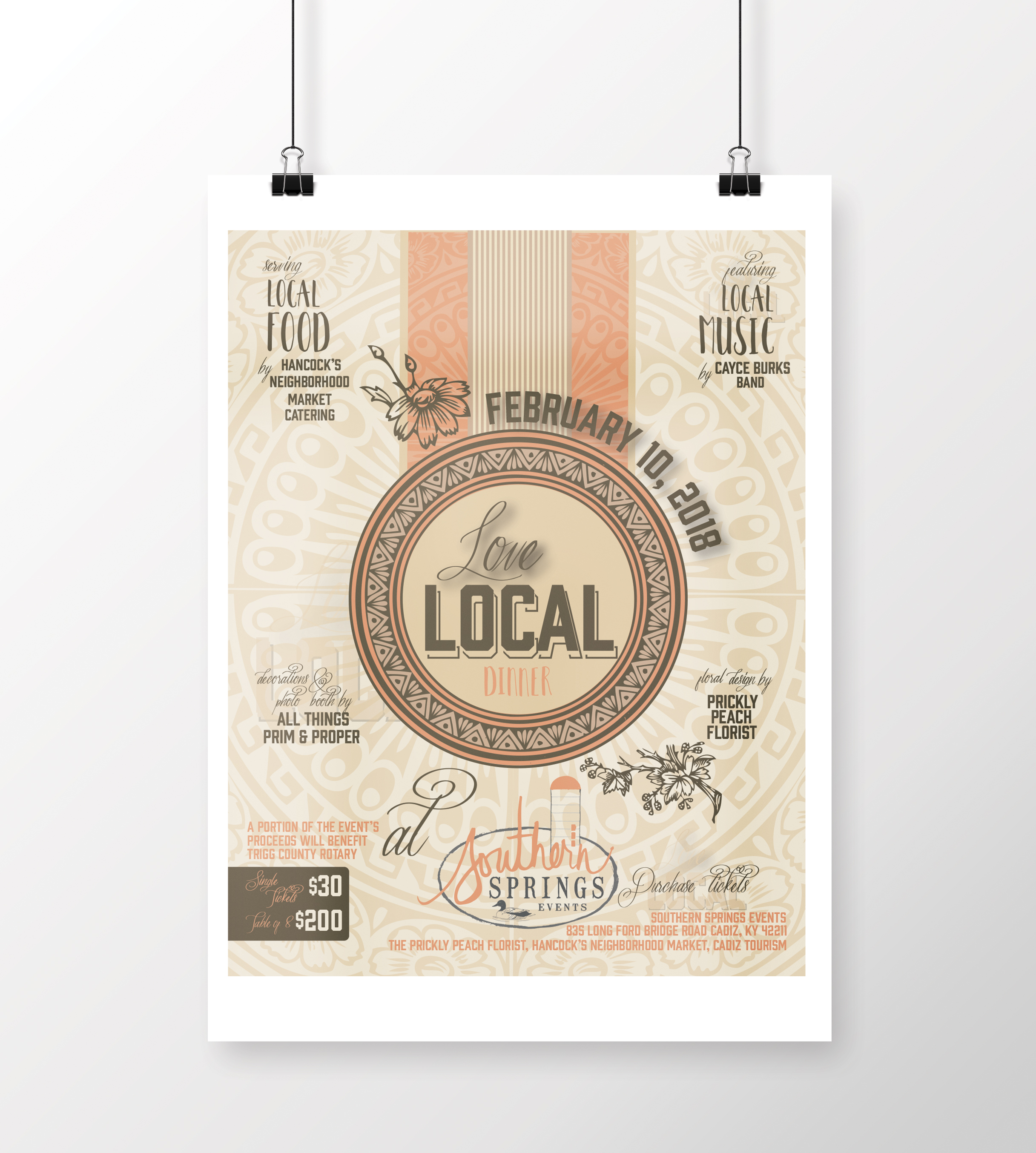 We are so about all things local, and when Southern Springs Events approached us with the idea of their upcoming event celebrating local food, local music, local everything…we were honored to help with the design for the event.
For an event that is just before Valentine's, you need a romantic feel. Combining vintage charm with that romance, we crafted this design with soft colors and elements that hint at the atmosphere at the gorgeous Southern Springs grounds. Side note: Have you been to Southern Springs? BEAUTIFUL.  We attended a wedding in the fall at Southern Springs, and it's just gorgeous – the barn, the grounds, all of it.
We designed the event poster, social media graphics and the tickets for this event. Check out some of the work we did here, and find tickets to this Cadiz, Kentucky event by visiting Southern Springs Events on Facebook.
---
---
---