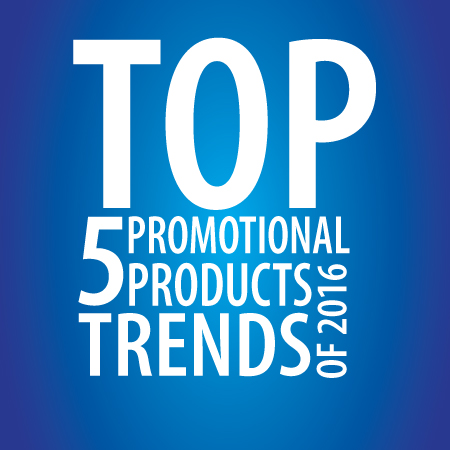 Top 5 Promotional Products Trends of 2016
Happy 2017! With the new year comes new business goals. When it comes to marketing your business, a good promotional product or branded item is only as good as how useful your customer finds it. Here's a look back at some of our most popular promotional product types from 2016.
1. T-Shirts
While t-shirts have always been a top promotional item for their value in helping a brand get more exposure, 2016 at Williams Advertising was the year of the super-soft tee that's quickly becoming our signature style. And not just any soft t-shirt with a logo slapped on the front large & in charge…it's got to be a t-shirt with the customer in mind. We predict this trend will continue in 2017. Find something that relates to your business (or town!), make it fun, and make your customers want to wear it. When it comes to these requirements, you may want to check out companies that are similar to the ones at Portland Oregon screen printing services. Sure, everyone loves to sleep in that free tee handed out at the game that has your logo smack dab in the middle. But put your team's branding front and center, with your logo snuck on the sleeve or on the back of that custom t-shirt, and you're getting mileage out of that promotional item (during the day AND outside the wearer's home!). If you're spending to screen print or embroider your t-shirts, make sure you're doing it right while you're at it. Companies like Real Thread can be real helpful when it comes to creating apparel with custom embroidery for your company. Here are some of our favorite projects from 2016 that show organizations doing it right.
2. Business Card Design
For goodness sakes, the days of phone/fax/address in black and white on a card are long gone (thank goodness!). Today's business card is all about the unique paper, the bold colors, and the custom design. We've had a lot of fun at Williams Advertising this year because our customers have let us design some fun cards. And when you're talking business cards, you're not talking about a great difference in pricing on something that's one-color versus full-color like you may have on your typical promotional product. So don't overlook this affordable, staple item in 2017. Instead, you should try to find cheap business cards Las Vegas (or where you might be based) so that you can start promoting your business at the earliest.
3. Drinkware
Drinkware continues to be a staple in the promotional products industry. Why? Because almost every single person needs a great new cup in their cabinet, tumbler to take in their car, or customised mugs to hold their morning coffee (or tea, if you're a certain Williams Advertising blogger). Again like the custom t-shirts…don't go cheap cheap cheap or plain and generic. You can get away with a plain logo on a great custom tumbler. You can also find some really great options at affordable prices. Almost every marketing budget can find a spot for a great drinkware item. Some of our favorite customer picks this year for custom tumblers, custom cups and custom mugs include these beauties.
4. Make Some Money With Your Marketing Already
So this isn't a specific item, per say, but it's a definite trend we saw pick up in 2016. In part because our business grew in 2016 and we branched out with different clients, and in part because our clients are just finding new revenue streams. Making more money with your marketing spend was the name of the game in '16 and we see that growing in 2017. Back to the t-shirts and drinkware items, we had several customers use popular and well-designed (ahem, if we do say so ourselves) items to monetize their brand. Putting a catchy phrase on a screen printed t-shirt or bundling a cool tumbler with a free drink helped a couple of area small businesses and non-profits grow their brand and their bottom line. A couple of our favorites.
5. Unique Promotional Products Are Always Better
When you hear Sarah rambling on about the latest and greatest this-or-that, it's not because she's "that salesperson", it's because she really wants your promotional products to work. Seriously. One of the best ways to ensure that your promotional products purchase is effective is to put.down.the.pen. (unless it's a really great pen, of course). In 2016 we've had clients give away something useful that ties back to their business (Advanced Cosmetic Surgery gives their patients branded hot/cold packs after surgery), something someone's never seen before (hello, PopSockets), something the receiver knows the value of (custom engraved Yeti Ramblers came from Pennyrile Rural Electric this year for safety recognition), and items someone comes to expect (with a twist!) on a regular basis like Ace Moving & Storage did with their custom delivery vans (you may remember the 2015 custom semi trucks we did for them). Take note from these customers on their unique promotional products.
We've seen a lot change in the last year, and we can't wait to see what 2017 has in store for promotional products and seeing our customers grow their business. What's the best promotional item you've given or that you have received?