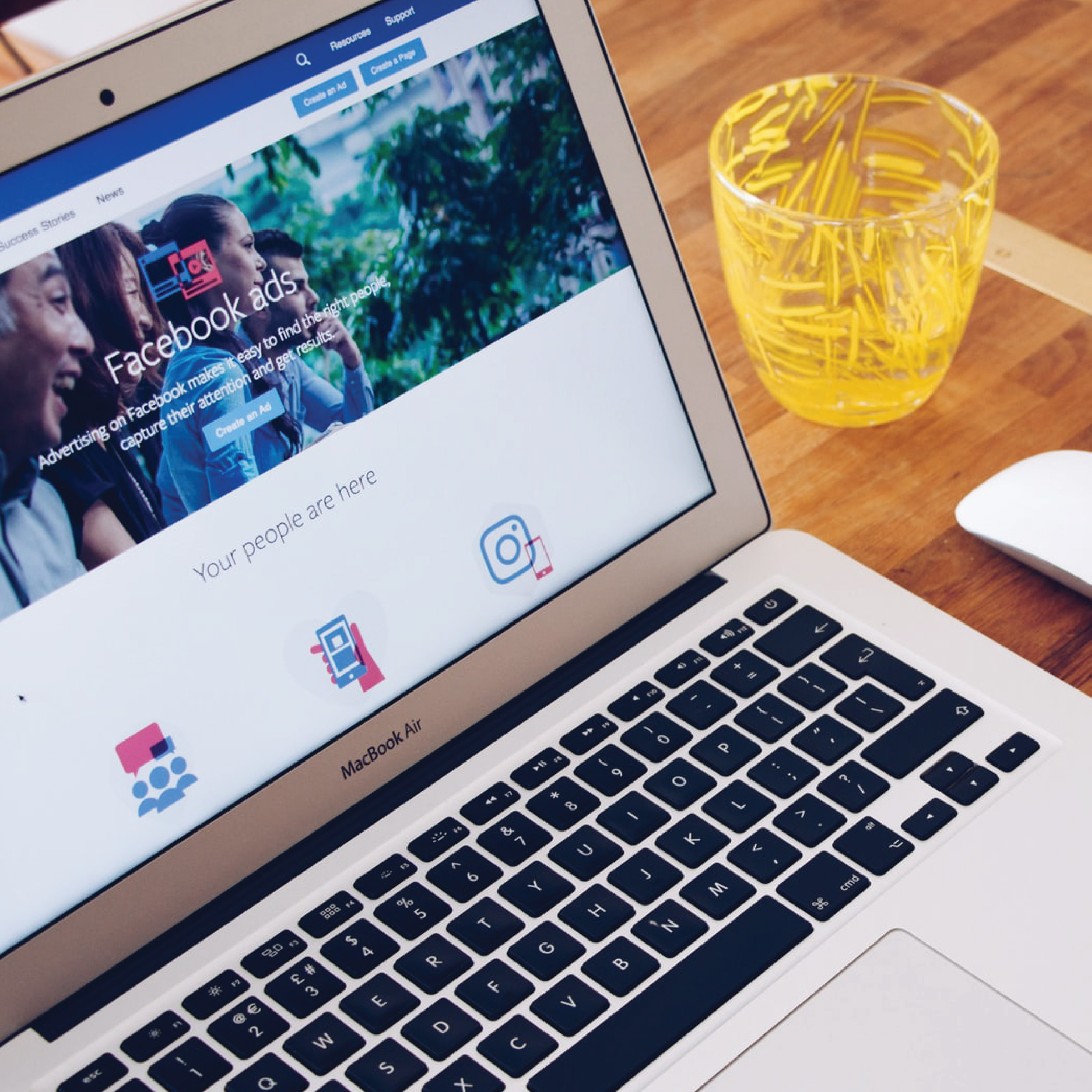 Advertising on Facebook is an intelligent move for a small business. Facebook Ads can help you reach your ideal target audience and get your message to new customers – all within a small or flexible budget. You may have already been implementing Facebook ads, but maybe you haven't been seeing the results you want. Here are 5 tips to improve your Facebook ads for more reach, more impressions, and more new customers.
Create a Landing Page that Converts
Where are your Facebook ads sending customers? If your website isn't engaging, you can't expect much success from a Facebook advertisement. Simply doing an overhaul on your landing page and website can improve your ad experience.
Your landing page should have short and concise copy that engages your audience quickly. Don't use long form content on your landing page, because people will exit out of your webpage if they get bored. Get to the point–and quickly. Use engaging graphics, fonts, and infographics that will capture your audience's attention in the blink of an eye.
Perfect Your Targeting
Facebook ads allows you to target your audience very specifically. Knowing your audience is key when targeting your ads. If your audience is mostly men, you don't need to be targeting women. You can target your Facebook ads by age, ethnicity, gender, hobbies, and much more! Get to know your audience–what are their likes and dislikes, and where are they spending their time? These are all things you should know about your ideal customer.
Use Ad Copy that Converts
Your ad copy, or the words you choose to write in your ads, needs to be engaging to your audience. By this, we mean that your ads should be compelling your audience to do something! If there is no call-to-action in your ad viewers may not know what you are asking them to do. Whether you want them to learn more, shop, provide their email–you need to tell them clearly what they need to do to get your incredible offer.
Don't be afraid to experiment with ads
If you've only been using image ads, go ahead and try a video ad or a carousel of photos and graphics. There is no "right" answer when it comes to what works best for a Facebook ad. You learn what works best for you and your audience by experimenting. Change up your voice, choose a new font, or completely change mediums. Try to "wow" your audience!
Monitor and adjust in real time
Facebook ads offer amazing analytics. You can access monitor how your ad is doing in real time. Once you've posted an ad, make plans to check back every few hours or days to see how the ad is engaging your audience. Notice if the ad isn't getting many impressions, and change your target audience just slightly. Monitoring the ads of similar products to your own by using the Facebook Ad Library (see a complete guide to using the Facebook Ad Library) and tweaking your own Facebook ads can help you figure out what works and what doesn't.
If advertising on Facebook sounds terribly confusing to you, have no fear! Williams Advertising can help you run Facebook ads, monitor analytics, and make suggestions about how to change the ad, whether it be copy or graphics, to see more success. Reach out today if you're looking for a social media manager to take the reins on your next marketing project.