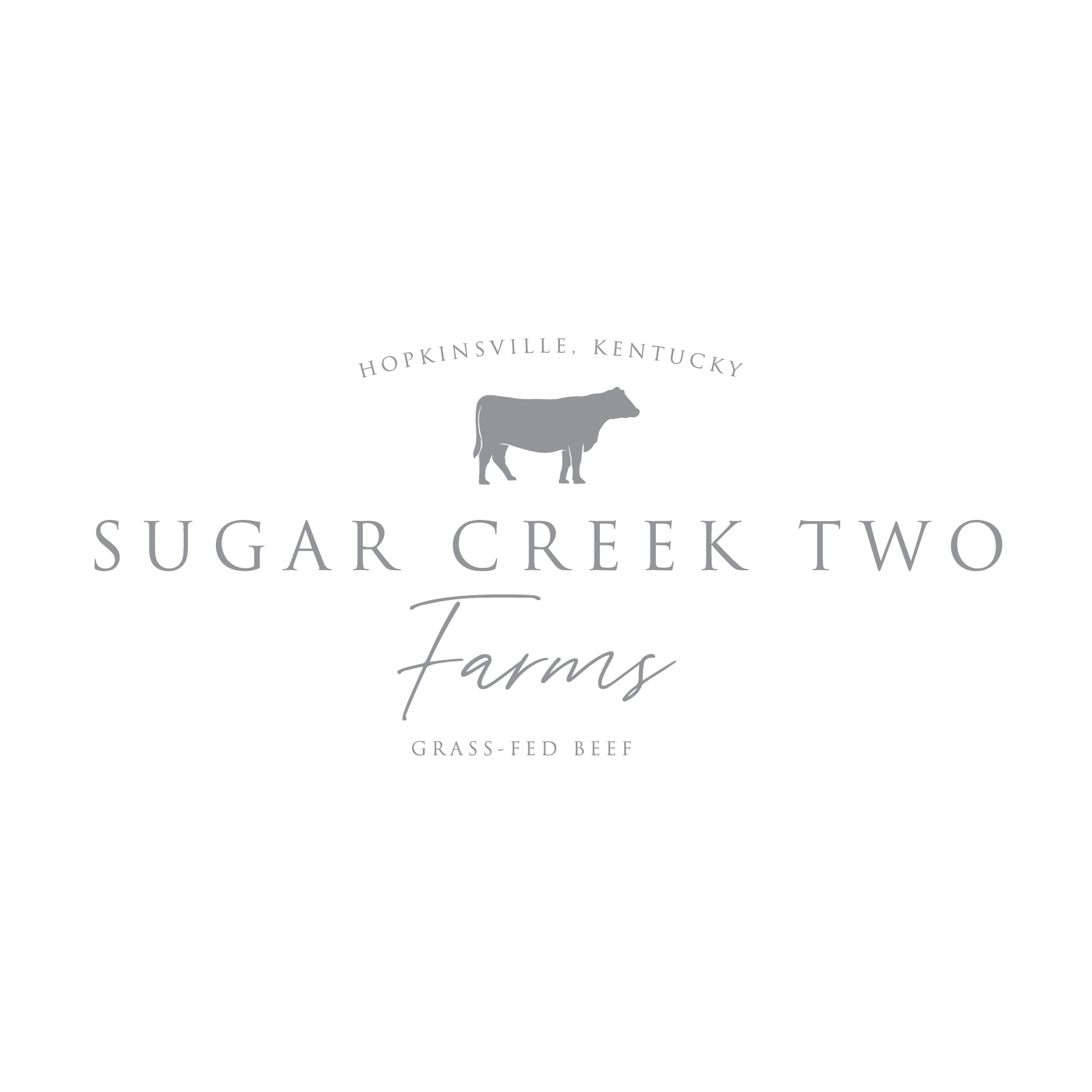 100% grass-fed beef is now available to the Hopkinsville-Christian County health-conscious shopper, and I could not be more excited. Sarah here. When I met Brittany, one of the Chief Farmhands at Sugar Creek Two Farms, I got giddy with excitement at the prospect of a locally-grown, hormone-free, grass-fed (not finished, 100% grass-fed!) beef option. With local greens from The Rabbit's Basket (where Sugar Creek Two Farms has set up shop) and now an accessible, healthy local option for beef…road trips to the nearest (read: 60+ miles away) Whole Foods, cooler in tow, might become a thing of the past. When Sugar Creek Two Farms then decided to work with us at Williams to create their branding, set up shop on social media, and get some Sugar Creek Two Farms swag…here's what happened.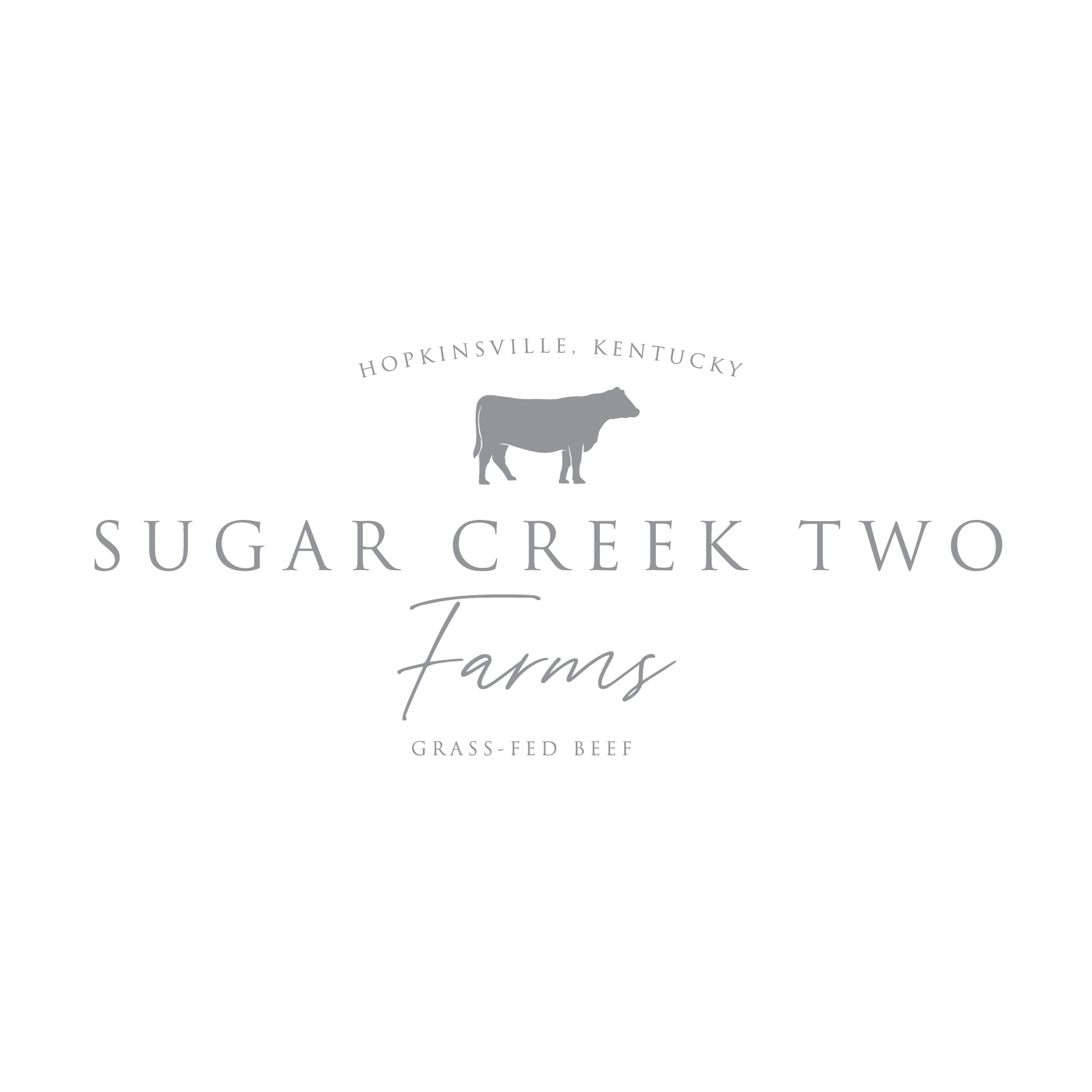 We designed the Sugar Creek Two Farms logo with the main focus on the cattle. To hear Brittany talk about their process is to really learn how much time, effort and care goes in to raising 100% grass-fed fed cattle. These first-generation farmers see their cattle every.single.day. Because they practice rotational grazing, they are with their cattle every day, so they can monitor their herd of Angus/Charolais and Angus/Brahma and keep up with their needs and health. And who knew – this method actually can reduce the stress of their cattle, which in the long run leads better tasting beef you and I end up eating.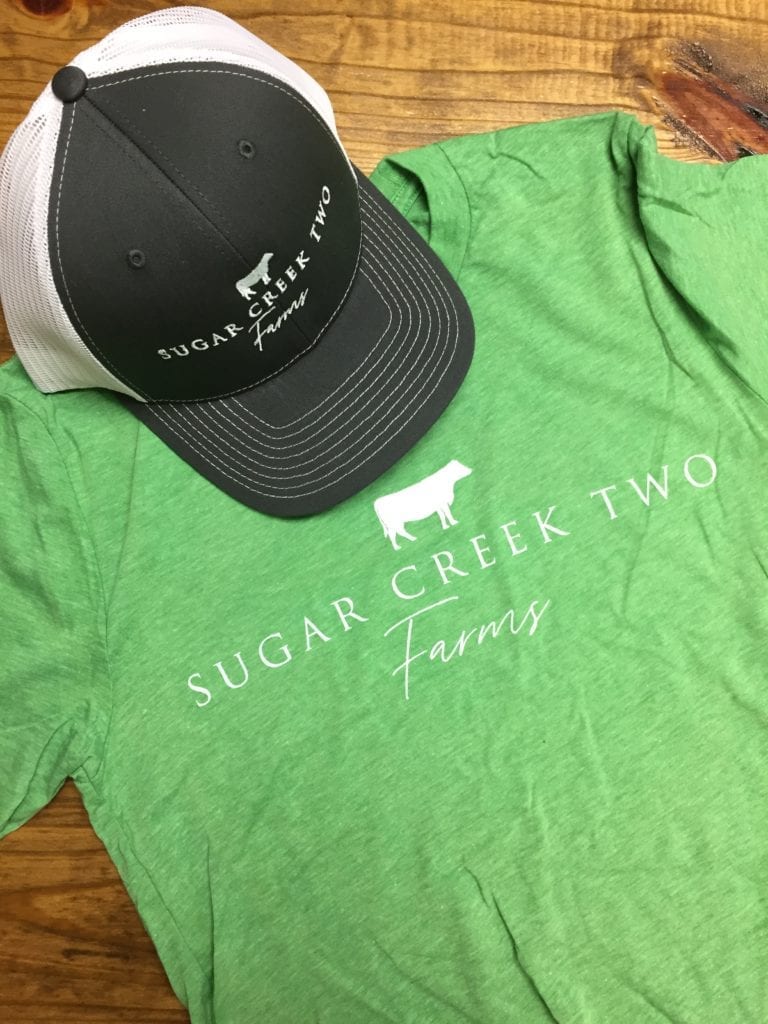 When it came to apparel, we had to go with the grass green Bella Canvas triblend. Then the charcoal Richardson cap sets off the new branding perfectly. For their on-site signage at The Rabbit's Basket, we made this custom magnet signage to display their brand.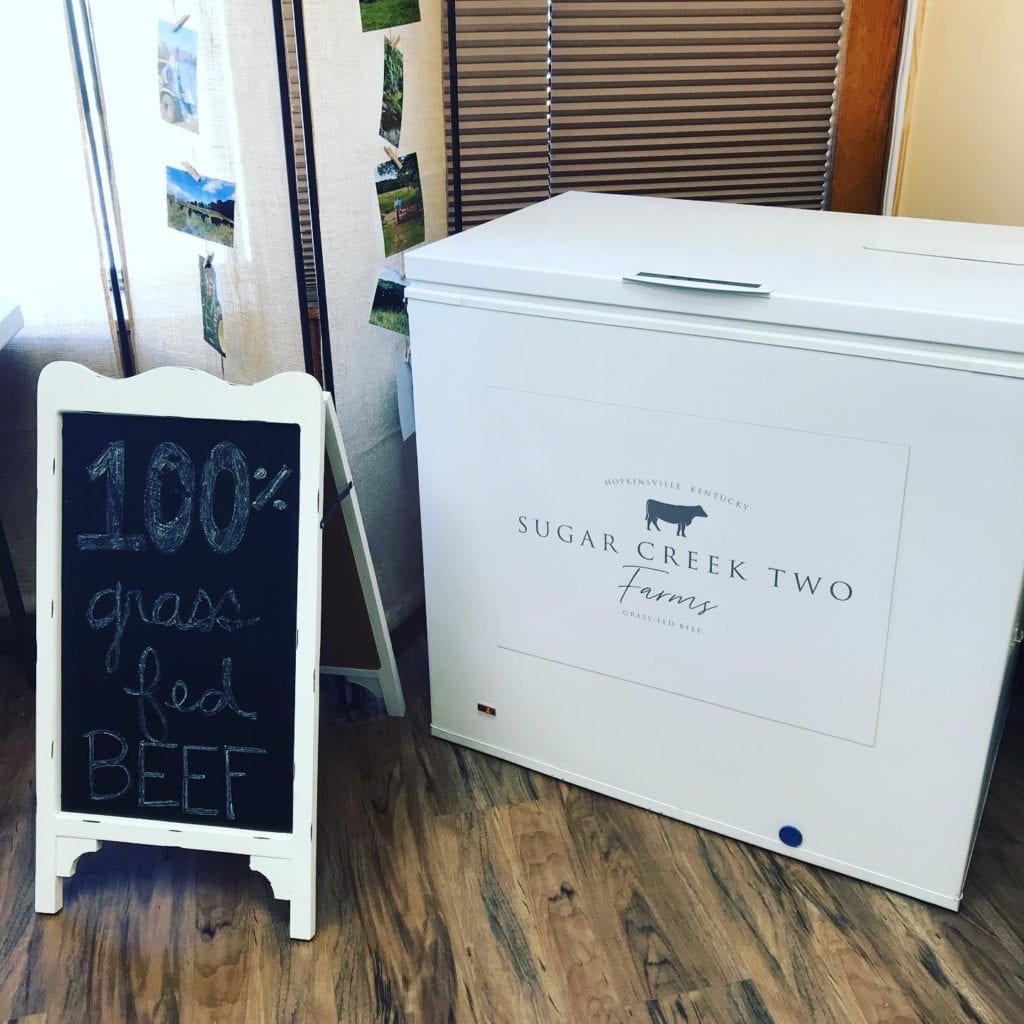 Thank you to Sugar Creek Two Farms for allowing us to help bring your brand to life!