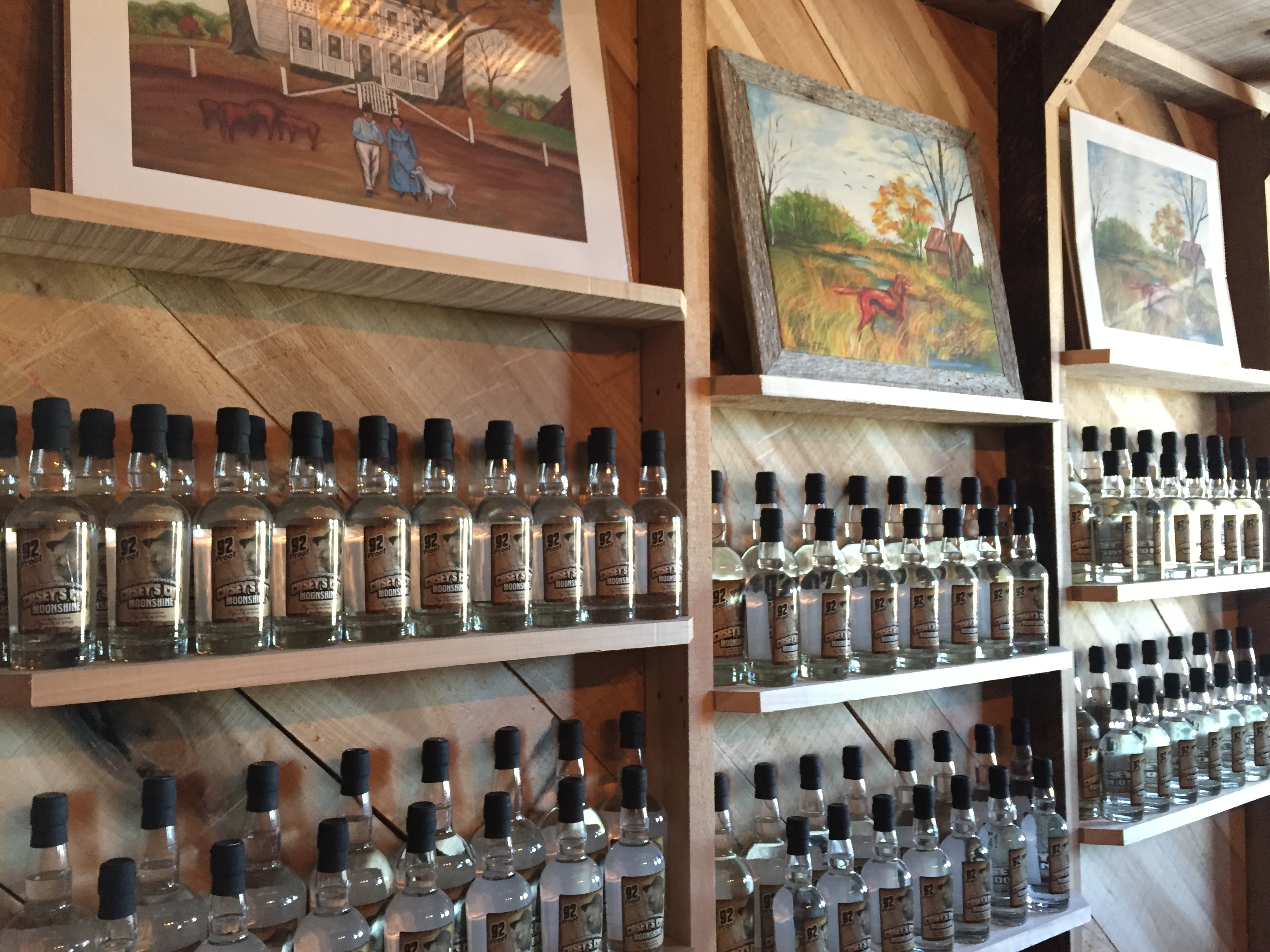 When you think of Kentucky, you likely think of bourbon, horses and basketball.  And while that tends to be focused to the eastern part of the state, those of us in western Kentucky are enjoying our own moment for agritourism.  Helping with that growth is Casey Jones Distillery, a new corn whiskey (moonshine) distiller in Hopkinsville.
Casey Jones was a legendary still builder.  In a time before you could blog about your local moonshine distiller, he was making moonshine in Golden Pond, Kentucky.  Today, his last still sits on display at the distillery.  An exact replica is used to (now legally!) make moonshine.  As you tour the distillery, you'll see today's active still and learn about the process that is used to make the corn whisky.
Having been open just under a year, the distiller has available Casey's Cut 92, a 92 proof moonshine, bottled and sold on-site in Casey's Corner Gift Shop, or available at local Hopkinsville-area liquor stores.  Coming soon are flavored moonshines, but for now you can buy the flavor from the distillery to make your own.  Here at Williams Advertising we're torn between the apple, the peach or the muscadine grape and can't pick a favorite.
The Casey Jones Distillery doesn't keep regular hours, but check their Facebook page and head on out as they cook their next batch.