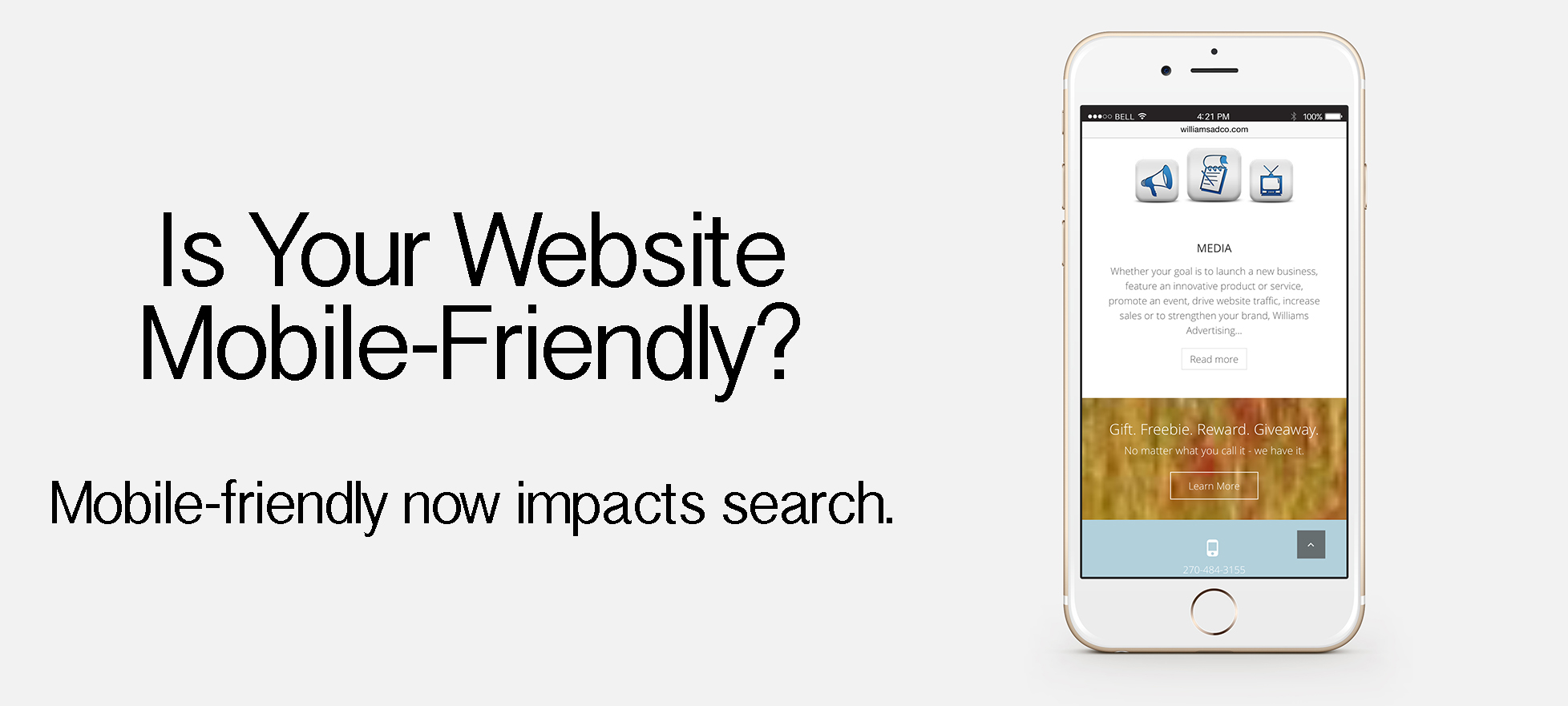 If your website isn't responsive, or a mobile-friendly website, not only will it lead to a poor customer experience – now it will impact your appearance in Google search results beginning in late April.
Many are saying that this update to the search algorithms promoting a mobile-friendly website will have more of an impact than past algorithm shifts.  Past changes included favoring higher quality content and excluding sites with black-hat practices in linking.
It's true that the shift may significantly impact your business –  local searches are more likely to result in a visit and sale within the day, and 50% of those searches are done on a mobile device.  We know SEO is important, but these shopping trends really emphasize the need for small businesses to review their web strategy.
Check out this post from Lieberman Technologies on what makes a site mobile-friendly, or take this Google mobile-friendly test, to see if your site needs work.
Take the test and see if your website is allowing you to capitalize on the new search rankings, and in turn, more business.