Facebook: Boost Your Business
At the top of every marketing professional's wish list is to have a successful social media strategy, and many times that includes successfully navigating Facebook and its ever-changing features. Believe us, it's on our list at Williams Advertising both with our own efforts as well as to make sure we know the latest and greatest when it comes to social media so that we can effectively manage social media for our clients. When we got the opportunity to attend Facebook's Boost Your Business seminar in Nashville, there was no question whether we would attend.
The day kicked off with Jonathan Czaja, Facebook's Director of Small Business, speaking to our group. He highlighted several examples of how small businesses are making it big with Facebook as a major part of their marketing strategy. An important takeaway from his introduction that we'll cover in more detail later – be authentic. As crazy as it sounds, something that often gets forgotten as social media is strategized, planned and analyzed is the social nature of it all. The same newsfeed used for seeing first photos of babies and friends' adventures, that's the same space your brand is seen in. "Respect the space," he noted. Be true to your story, and know that someone is letting you in to their lives by viewing your message alongside these personal things. From a business perspective, authenticity will resonate more and be more effective.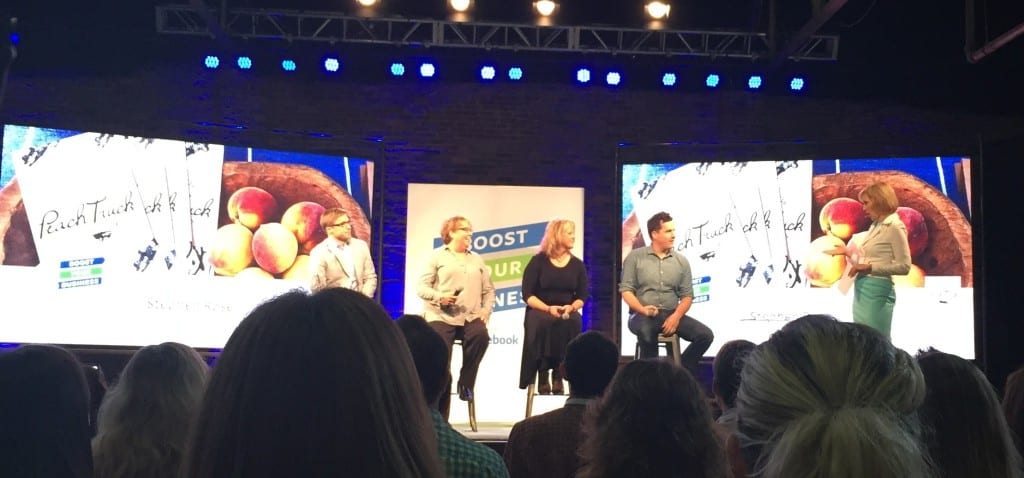 It's hard to pick a favorite session of the day, but the panel Q&A (led by Mari Smith, author and social media thought-leader) with real businesses is right up there.  It's always beneficial to hear from the people doing it, not the people getting paid to do it.  Parachute Media, Carpe Diem Management, Fire Pit Art, and The Peach Truck all shared their experiences.  We'll get in to more detail as we go with specific examples from each.
Finally, we wrapped up the day with a session on driving in-store sales.  The Creative Shop held within this session was a great session too, one which we'll dedicate an entire post to.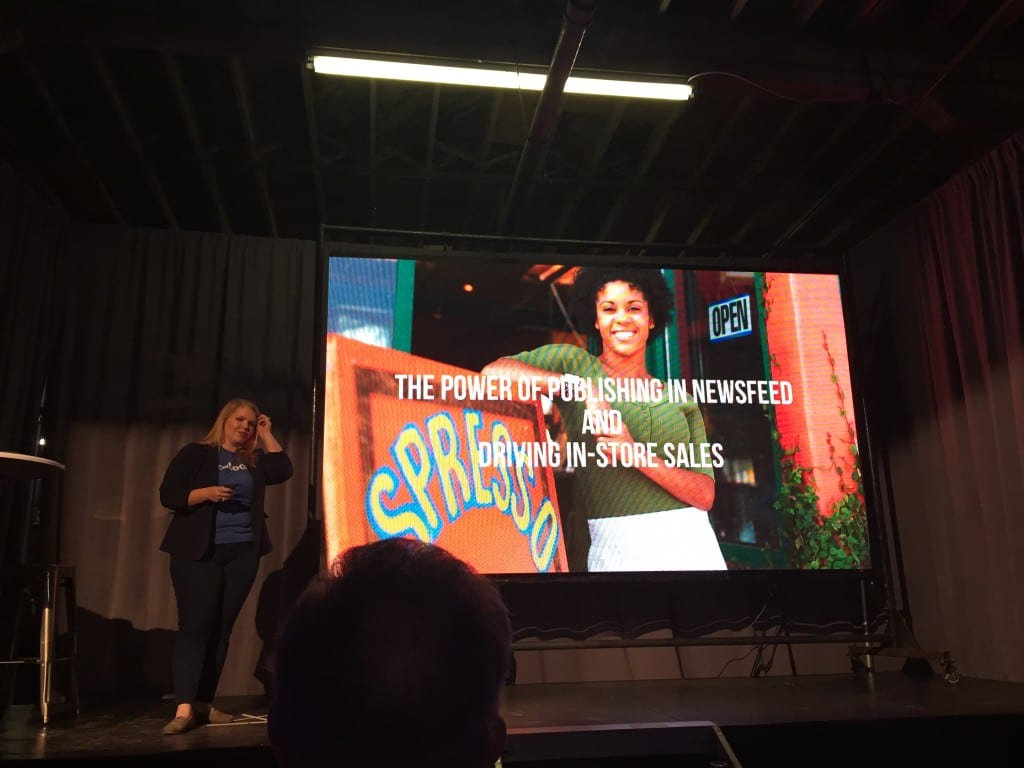 Because this was such a great day with so many great takeaways, we're going to do a series on what we thought was most important and hopefully give you some takeaways too on what your business could be doing on Facebook.  In the coming posts you'll learn about: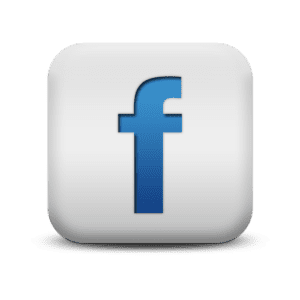 Reaching the people that matter.  We'll talk targeting.  We'll highlight some of the great location features local businesses should be using.  We'll look at options for those with very unique businesses.
How are you reaching those that are already in your audience?  We're not just talking about boosting posts.  We'll discuss advanced targeting with your email lists, advertising to target loyal customers only, and reaching those that "lookalike" your current customers.
Content.  You knew we were going to have a post focused just on content, we had to!  We'll share some of the things we learned in the Creative Shop that should help you with your post content.
This one is a good topic whether we're on Facebook or not – collaborative marketing.  We'll talk about specifically how it can work well on Facebook, but we're likely to go farther with this one as partnership marketing is often underutilized.
Keep checking in, our series begins soon.  Want to know when the next post is up? Enter your email below to get notices when we have a new blog post.