Social Media Management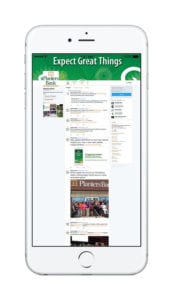 We're big fans of being social.
But it's not enough in today's ever-changing social media world to just exist on social media.  We'll help you with your social media strategy and social media management – whether that means consulting with you on a social media strategy, coaching employees on internal management, or even acting as your outsourced social media content partner.
It's not enough to just be present.  Your business can thrive on social media platforms if you have the correct knowledge and measures backing your social media strategy.
We've been managing social media for businesses for nearly eight years across various industries.  We stay current with the trends that will make your business successful, so you can focus on your core business.  Whether you're a small business or a large global company, a service company or a retail store, we have experience managing social media for clients like you.  Because no two clients are alike, we'll work with you to decide what the best strategy for your social media management is, and help set you on a path for success.
When it comes to serving as a voice for your brand, we want to partner with you.  Social media is not like traditional paid advertisement – this will take time and involvement from you as a business owner or marketing manager.  Because each business has a unique voice, we take the time to learn about your business and craft a content strategy around your specific goals.
Social Media Management Services we offer:
Content Management
Content Planning Services
Social Media Training
Tactical Recommendations
Social Profile & Social Web Presence Creation
Content Management
Targeted Social Media Advertising Services
Competitive Analysis
Budgeting
Success Measurement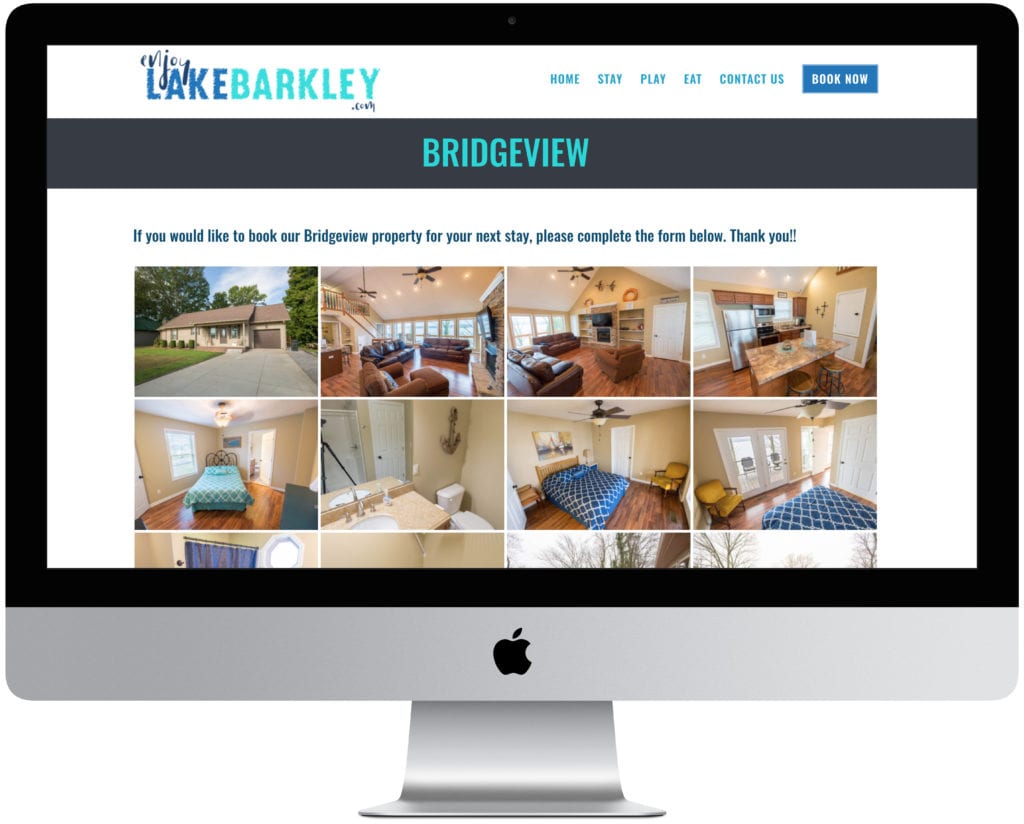 Website Design
When it comes to web, it's all about the user experience, but it's also about search results.  Is your website customer friendly? Is your website at the top of search results?  Williams Advertising can help you manage your web strategy and build your website to help you reach your business goals.
We specialize in optimizing website content so that your site gets front page results on search.  We build websites for clients that are just establishing their web presence.  We also build websites for brands that are rebranding their home on the web to better serve customers.  All websites that Williams Advertising builds are responsive and mobile-friendly.  We build websites on content management systems like WordPress for ease of use in editing, should you wish to handle ongoing website edits.
For some clients, we simply manage content on existing websites.  Contact us to learn about how we might help you build your online presence.
Website to Establish Web Presence for Tatum, Hester & Burkhead
Hopkinsville Summer Salute Event Website
The Paddock at Sheffield Downs Webpage
Search Engine Optimization
There is nothing that gets us excited more than when what we do for you translates in to business growth.  When that growth is a result of organic results and not paid? We love it even more.  We build your website with best practices for search. Then, we continue to monitor analytics and tweak our search engine strategy for best results for your brand.
Online Advertising
Google Ads, display ads, and display network advertising can benefit your business when we work to target your ideal customers. Location-based advertising, behavioral targeting and even retargeting your current customers to keep your business top of mind are just some of the online advertising options we offer. With our graphic design services, we can couple advanced targeting and measurement while maintaining consistency with your brand across platforms.
Reputation Management
97 percent of consumers read online reviews. What does your online presence say about you? We audit your online presence and make updates to present the most accurate information about your business across all platforms. We can help you manage your online reputation by claiming your online listings, helping you source online reviews, and create content on industry-specific listing sites.
Content Management
One of the most important components of social media management is content management.  For some clients, there is also value in outsourcing your content management.  Whether that means website editing, blog creation, videos or social media assistance, we can build a custom strategy with you for your business.